Bookings and Contact Info

Phone
: Liz on 01535 642227
E-mail
:
info@worthvalleymag.co.uk
You can also send us any comments or feedback by completing our
feedback form here
.
Out & About
What's happening in the Worth and Aire Valley. We aim to highlight the best indoor and outdoor activities and events in the area.
Eating Out
Reviews and advertorials of the best places to eat in the area. From cream teas to chicken tikka masala we have informative and entertaining guides on a monthly basis.
Pubs, Clubs & Entertainment
Advertorials and reviews of pubs in the Worth and Aire Valley. Real ale, pub grub and the best entertainment on offer.



Shops & Services
Butcher, Baker or Candlestick Maker, this page will give you a glimpse of what's going on behind the scenes with profiles of local traders and businesses.


Eating Out



Cobbles & Clay - Haworth
"...Cobbles and Clay the art café on Haworth's Main Street is an oasis for both the local community and visitors to Bronte County. Established in 2006, this family friendly place welcomes all to enjoy food, friendship and creative play. .."
Read more about Cobbles & Clay
www.cobblesandclay.co.uk

The Cookhouse - Haworth
"...Whether it's a lingering Sunday morning coffee with the newspapers, a light lunch with friends, or a cosy evening meal with your partner, The Cookhouse is becoming the 'go to' destination in Haworth. Proprietors Tania and Kevin are delighted with the feedback from customers. They have had stunning reviews from Trip Advisor and social media since opening earlier in the year. ...."
Read more about The Cookhouse
www.thecookhousehaworth.co.uk

Gascoignes - Haworth
"...If you don't know your scuffler from a stottie or a bap from a bloomer, don't worry, we know a man who does! One meeting with Andy Gascoigne will set you straight and start you wondering about the bread you buy and how it is baked.
"Passionate about food" is an understatement when it comes to Andy and his family. He and his wife, Mandy, and daughter, Kelly, own and run Gasgoigne's, the delicatessen and café that sits proudly in a prominent position at the top of Main Street in Haworth....:..."
Read more about Gascoignes
www.brontekiln.co.uk/

Amici Restaurant- Keighley
"...When it comes to Italian food I am always looking to be impressed. Savoring international dishes in my travels has exposed me to the abundant variety of Italian cuisine, so I relished the opportunity to dine at Amici Restaurant in Keighley...."
Click here to see the advertorial
www.amici.co.uk

The Old Silent Inn - Best Food Pub Award Winner!
"...The Old Silent Inn in Stanbury has been crowned Best Food Pub in the country at the Great British Pub Awards 2010....."
Click here to see the advertorial

Orient - Keighley
"...Tucked away in an unlikely location in Keighley is a little gem of a restaurant called Orient. You will feel distinctively proud to have found the place to begin with; (It is next door to the Keighley Bus depot!) but don't let that put you off, the feeling will turn to sheer delight once inside its calm and attractive interior..."
Click here to open the magazine with full review (see page 13)

Haworth Tandoori
"...If the 'Haworth Tandoori' could afford the type of advertising 'M&S' can, you'd get visions of (complete with a sexy, throaty voice-over) "expertly spiced, finely minced lamb, wrapped in crisp, freshly made samosa pastry" or "succulent, locally farmed chicken, covered with a creamy, buttery masala sauce". This curry house's advertising budget, thankfully, has been spent on other things. The service is exemplary, the atmosphere is warm and comfortable, the food is continuously exceptional and the 'King Prawn Sag', in particular, is fantastic.."
Click here to open the magazine with full review (see page 30)


Cobbles & Clay
"...Jill is committed to providing whole food with a 'no gunk, no junk' motto that is applied throughout all the items on the menu. Organic products are used whenever possible and the availablility of fairly traded products in the café remains high on the list of priorities. The food aspect of the business has
developed more quickly than expected, but Jill has relished responding to the expectations of the customers and continues to come up with delicious new dishes...."
Click here to open the magazine with full review (see page 22-23)

Balti House - Keighley
"...A big, sizzling hot balti dish was placed in front of me and as the wonderfully rich, aromatic smells hit my nose and a naan the size of a paving stone appeared I realised my stomach capacity was about to be tested..."
Click here to open the magazine with full review (see page 14)


Wharenui
"... The subtle lighting and rustic decor in Wharenui contributes to the cosy feeling you get when you first walk in. Exposed stones walls, beams and flag stone floors contrast elegantly with the comfortable modern furnishings and the tasteful arrangements of orchids give the place an exotic feel - and exotic is the first word that springs to mind when you see the menu! .... "
Click here
to open the magazine with full review (see page 16)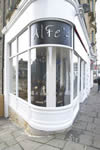 Alfes
"... I loved the beef with green peppers in black bean sauce and also the Thai sweet and sour chicken. The beef noodles in hot Thai sauce were really something else and the yellow rice was perfect. There was ample choice and all the dishes I had really were exceptional.... "
Click here to open the magazine with full review (see page 21)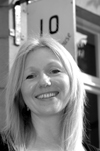 No.10 - The Coffee House - Haworth
"...Perhaps you've lingered over a rich cup of freshly ground Sumatra at No. 10 The Coffee House or sampled Claire's exquisite chocolate cake? Claire is Haworth's very own Local Food Hero...."

Click here to open the magazine with full interview (see page 22-23)